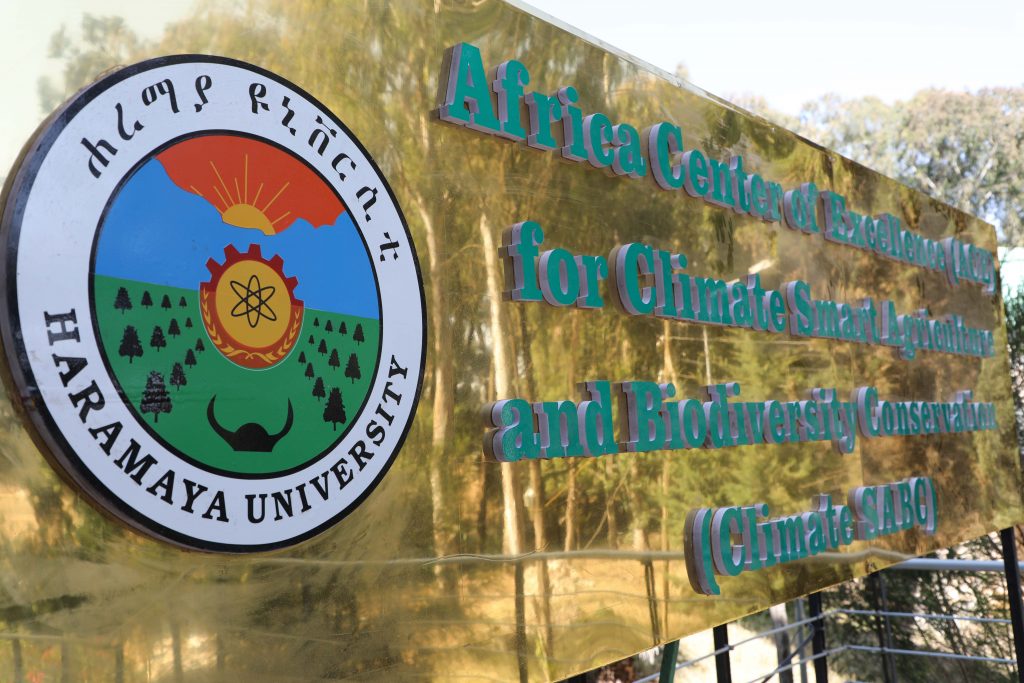 ACE Climate SABC strives to be one of the leading African Center of Excellence with international reputation by 2025.
The Mission of ACE Climate SABC is to produce competent graduates in diverse fields of study, undertake rigorous, problem solving and cutting edge researches,disseminate knowledge and technologies, and provide demand-driven and transformative community services.
"Venturing to a resilient future"
Africa Center of Excellence for Climate Smart Agriculture and Biodiversity Conservation (Climate SABC) at Haramaya University in Ethiopia is one of the pre-eminent Project with a financial support from the World Bank that started operating in 2017. It provides a new opportunity for African students to enroll in a transdisciplinary post-graduate study conducted by a truly global faculty. The Center is a breakthrough to the continued growth and program enhancement centered on the task of tackling loss of agricultural productivity as a result of climate change and loss of biodiversity across Eastern and Southern Africa region. To achieve its visions and missions, it provides competitive based scholarship for young scholars from different countries in Eastern and Southern Africa.
Haramaya University is one of the outstanding research universities in Ethiopia with area of Excellence in agriculture and environmental studies. It has plenty of resources for students to exploit for matters pertaining to their studies. It is equipped with state-of-the-art laboratories, digital libraries, video conferences and conducive student accommodations. It offers courses with well experienced distinguished professors from HrU and other Universities, and research institutions in the country, or elsewhere in the world which has assisted the center to have many more staff exchanges for short courses and research advisership.